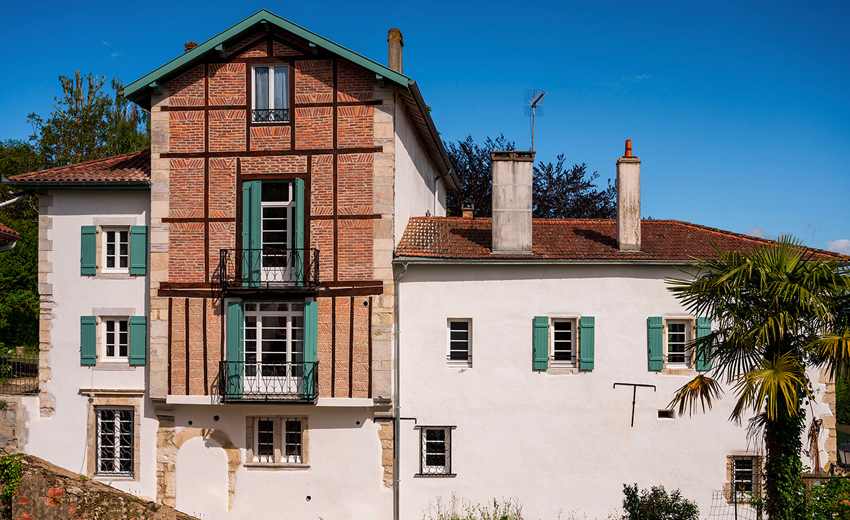 Character and sweet life in Gascony
Make the most of a peaceful and easy living in the countryside for a regenerating stay. Our guesthouse is like a gem in the heart of the historical bastide of Hastingues, anchored in Orthe & Arrigans, a region of Landes. Whereas the archives mention that the house has been built in 1815, the recent works on the facade has showed that the structure includes pieces much older, probably dating 17th century. What we know is that the primary house has been transformed into a health centre for children, then into a family house, the vacation villa of a countess and explorer, and then later it has been turned into a small charming hotel and restaurant, for finally being the residence of a writer. All these stories provide the house with a special soul that we are happy to share with our guests.
Hastingues' bastide
registered as National Heritage
The bastide's name refers to Sir John Hastings, Duke of Gascony and seneschal of King Edward I of England on those times. Sir John Hastings agreed in 1289 the request of the Abbey Sainte-Marie d'Arthous, to build the village in order to protect the local farmers and the pilgrims going to St Jacques-de-Compostelle. The bastide was finally achieved around 1303-1306. They chose this rocky outcrop, formerly a Roman oppidum, to enable the best defence against invaders.
« At the North and at the East, the Hastingues viewpoint is facing the long succession of Landes hills which are bordering the fertile grassland from Orthevielle to Oeyregave, the slopes showing under their forest crest, a marquetry work made of meadows, fields and woods, which is crossed by the horizontal ridges of white and red villages, or sprinkled by the shapes of secluded houses. At the South and at the West, the village embraces a shorter horizon delimited by the hills of Sames and Guiche.»
Extracted and translated from the book "Hastingues, Village de Gascogne, 1304-1986" written by Robert Dézélus (1914-2014), former owner of our house.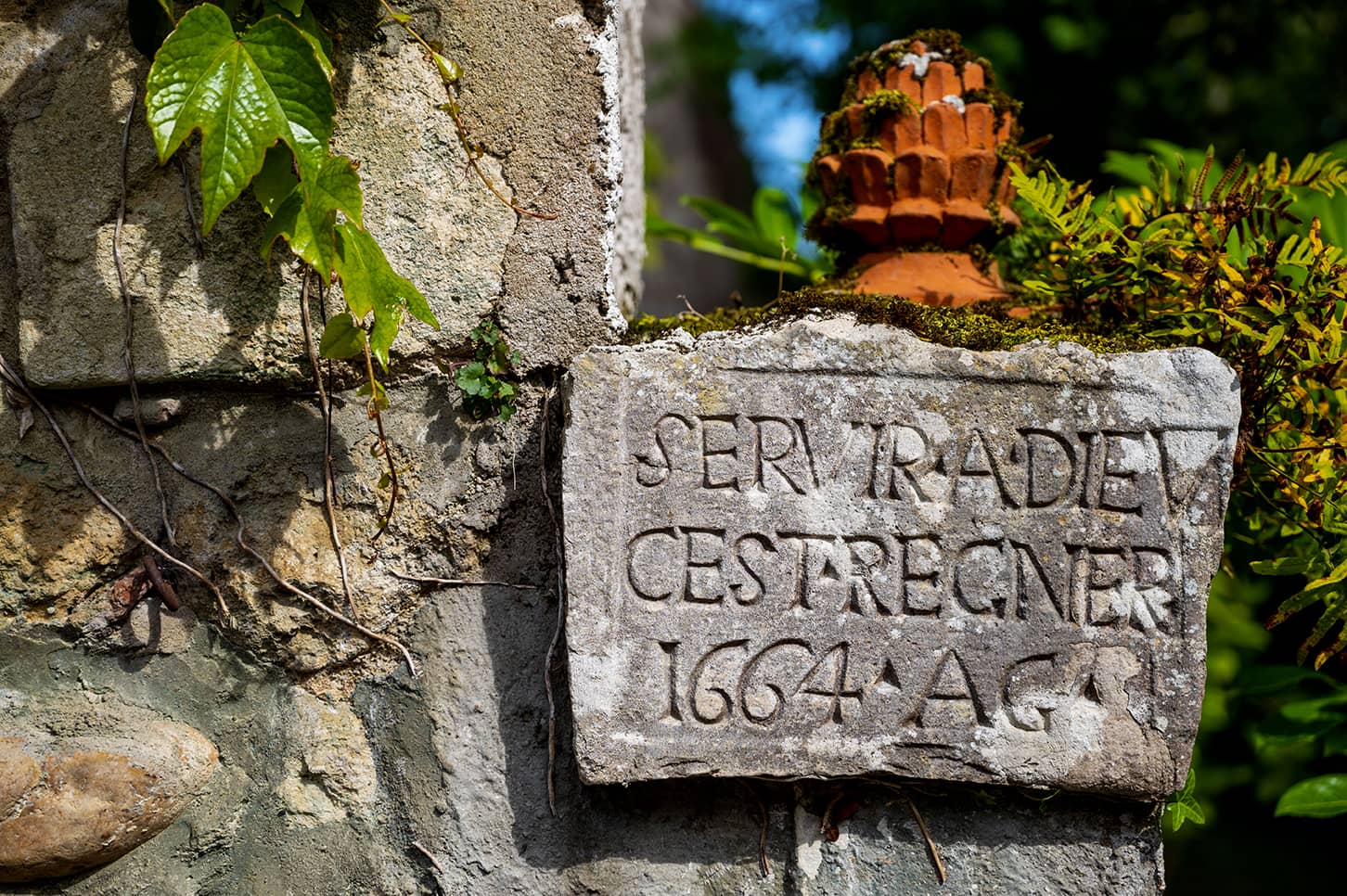 The architecture
as a witness of the past
Settled in this small village also known for the legend of the "Carcoilh" (snail in Gascony language), our guesthouse is steeped in the bastide lively history, and its architecture speaks to this singular background, giving the house a special touch. The recent renovations have enlightened some details which are supposed to date from the 17th or 18th century, the period when Hastingues was a river port where different kinds of ships were used to berth. Flat-bottomed boats and other typical regional barges (galupe, gabarre, chalibardon, tillole) came from the upstream of the river in the Bearn to the major Atlantic harbour of Bayonne, heavily filled with fabrics, wood, flax, wool of the Pyrénées, salt of Salies-de-Béarn, and salmons. The prosperous time of the river port declined since the French revolution and ended in the early 20th century because of the railways becoming the major mean of transport.
The street "Côte du Pic" was named formerly "Rue du Port". Some specialists said that the street facade of the house is typical of the ones realised by the marine carpenters during the prosperous time of the river port. Moreover, on our barn façade, a stone is engraved with a special message dating 1664, such another mystery…