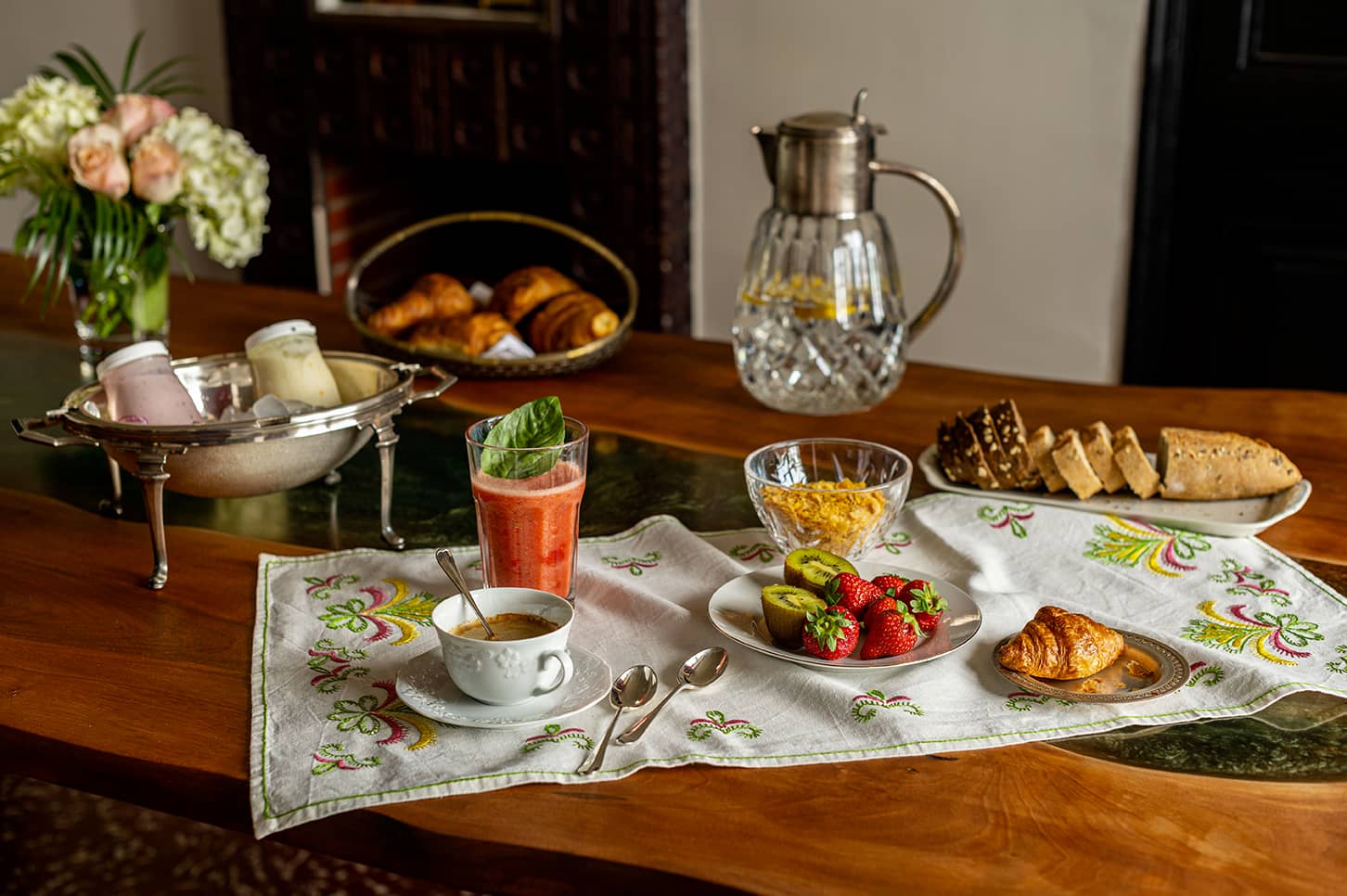 Friendly atmosphere and Seasonality
Available to the residents of the house, we propose a dinner served around a large table in our dining room or on the terrace, both benefiting from an outstanding view on the river les Gaves Réunis and the beautiful agricultural lands.
Each morning, a continental style breakfast is served, including seasonal fruits and local products such as yogurt from the farm, home-made jam and different kind of breads coming from a local bakery. Coffee and tea are also carefully chosen to offer high quality products coming from regional companies based in Nouvelle-Aquitaine.
The same local approach is taken on cooking the dinner. Guided by the seasonal seaside and countryside products, the Chef prepares a generous and tastefully cuisine.
Breakfast is served every day from 8.30 am to 10.30 am.
Dinner is available from Thursday to Sunday, upon booking 48 hours in advance.
Seasonal 3-course Menu: 40 €/pers., including a welcome drink special of the House, starter + main course + dessert, two glasses of wine going with the food, water, coffee or tea.
For children under 12 years old, a special menu is proposed at 12 to 20 € upon the choice. Upon prior request: tapas can be prepared for the evening.